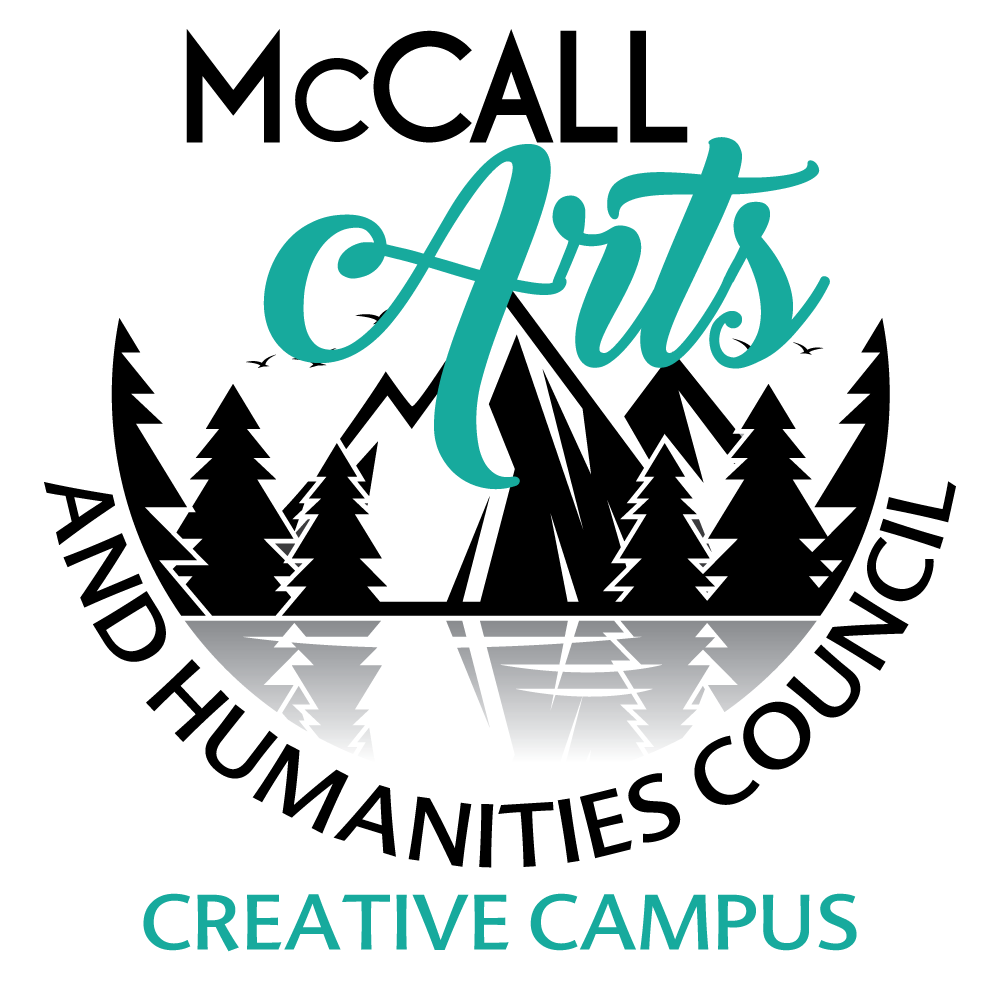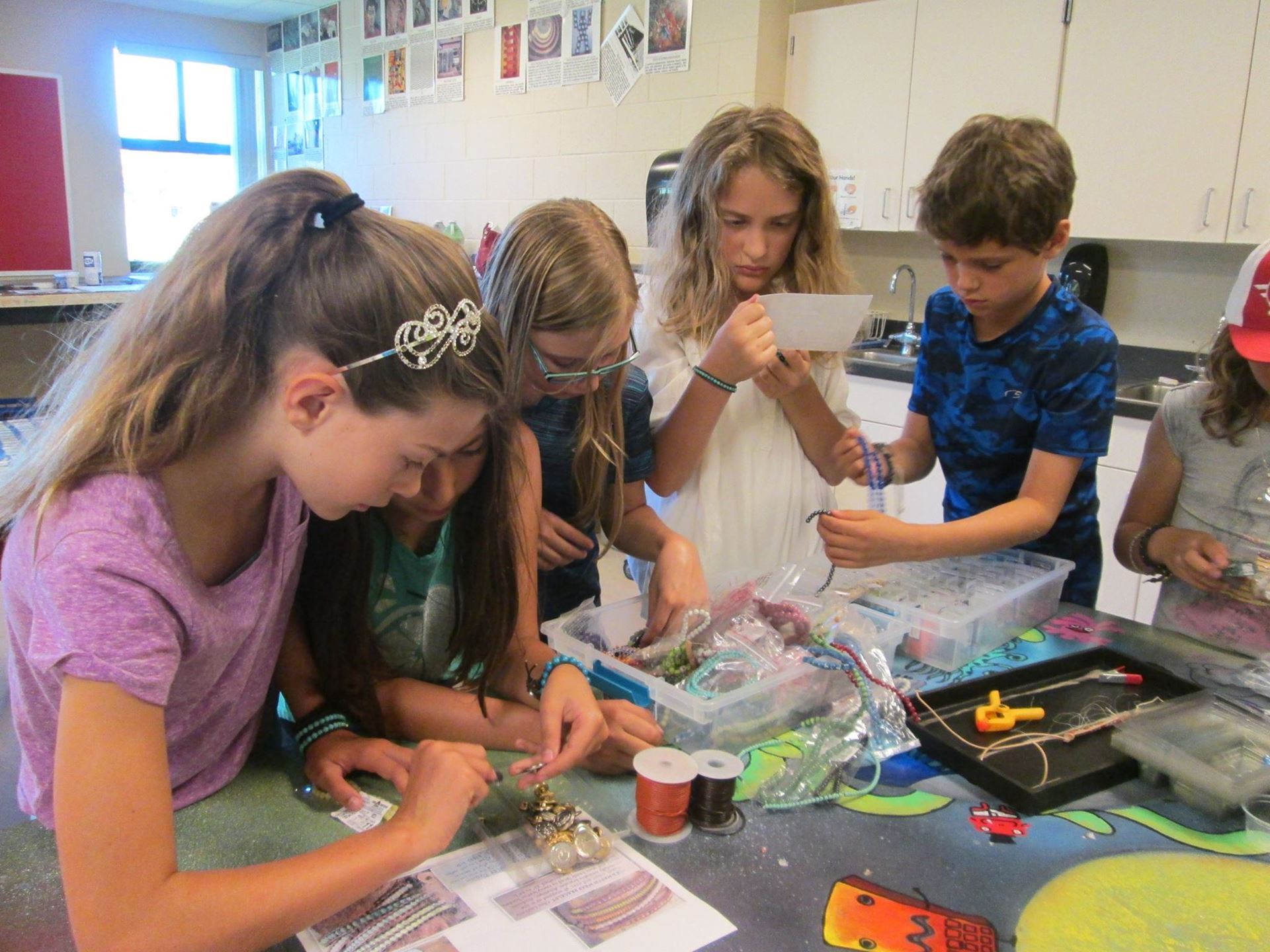 Summer 2021 classes are in progress.
Please join us for two performances to showcase the summer classes.
Henny Penny, a musical
Friday, July 23 at 1:00 pm
Shakespeare Unbound, All the World's a Stage, and The Shakespeare Project 
Friday, July 23 at 6:00 pm 
Both shows will be held in the garden between the high school and the bike path. Donations for MAHC welcome.
CDC UPDATE–per new guidelines as of Friday, masks for everyone will be required indoors. We will be practicing social distancing and taking breaks outside.  We can move activities outside when possible, and given the current smoky conditions, inside with masks may be preferable.
LOCATION UPDATE–Classes will be held in the McCall Donnelly High School Multi-Purpose Room. Please arrive at the rear entry of the high school beside the playing field and garden.
Summer 2021 Classes
"Get up and Play" with Linda Moyer on July 12, 13 & 14 from 10:00 am — 11:30 am for ages 8-12. This is an introduction to musical theater where students will learn songs, movement, how to stay on task, and create as a group. Cost for class is $50.
"Dress Up and Play"with Maggie Crawford on July 13 and 15 from 9:00 am —10:00 am for ages 5-8. Students will bring a book to life with the magic of props and acting out the story. Cost for class is $25.
"Sunshine Tie Dying" with Maria Ames on July 14 from 9:00 am – 10:00 am for ages 6-10. Bring one white clothing item of your own to Tie Dye to learn the roots of tie dying and create your own pattern. Cost is $18.
"Distressed Clothing" with Maria Ames on July 14 from 10:30 am – 12:00 pm for ages 11-15. Bring one clothing item of your own to Tie Dye, Distress or Bleach. Cost is $25.
Henny Penny, a Musical/Comedy with Linda Moyer from July 15 – 23 at 9:30 am – 12:00 pm for ages 8-12. Rehearse and perform a fun, engaging musical with solos and group numbers; culminating in a final live performance on July 23 at 1:00 pm. Cost for class and script is $200.00.
Shakespeare Unbound, All the World's a Stage, and The Shakespeare Project with Dawn Kolden from July 12 — 23 for ages 13 – 18 during variable morning times. A playful approach to Shakespeare with traditional language and modern dialog throughout, culminating in a final live performance on July 23 at 6:00 pm. Cost for class and script is $200.00
"Dress Up and Play" with Maggie Crawford on July 20 and 22 from 9:00 am — 10:00 am for ages 5-8. Bring to life a book with the magic of props and acting out the story. Cost is $25.
"Personal Mask Making" with Marnie Sell on July 19, 21 and 23 from 9:00 am — 10:30 am for ages 10 – 18. Design and create your own mask. Cost is $60.
"Costume and Properties Mentorship,"with Maria Ames between July 5 – July 23 for ages 13 – 18. Prerequisite: having auditioned and participated in a play with MAHC CT. Produce costume and properties sketches, concepts, themes, and photographs, to bring to life the directors' vision for Henny Penny and Shakespeare Unbound. Times, vary; required: Friday, July 23 from 10 am – 2:00 pm for the production of Henny Penny. Cost is $50.
General Information
Arrival and Departure
The teachers will be waiting for your student in the classrooms. It is very important that you pick up your student on time. We are sorry but we do not have child care available for after class times.
Water & Snacks
Please send a water bottle with your student. Acting is thirsty work. If your child needs to have a snack, feel free to send something small, healthy and easy for them to handle. Please, no soda or candy.
Clothing
Skirts without bike shorts, bare middles, tight clothing, flip flops — no fun. If the student is afraid of something showing, all that creativity will go right out the window. Please have your student wear loose, easy-going clothing. It's time to play and have fun.
Observing
We have found that students participate more fully and are more focused when loved ones are not present. If you would like, you may stay for the first 10 minutes of their first class, but if you stay you will have to play. We will take good care of your children and you are invited to see all the wonderful work they've done if there is a final performance. If there are special circumstances please contact the teacher of your class.
Discipline
It's all about play and we want all our students to have lots of fun and enjoy the creative experience. So, if a student becomes disruptive or wants to watch instead of joining in — we will use the quiet time-in method where we invite the student to take some quiet time and rejoin the group when they're ready. However, if behavior becomes an issue, we'll contact you to help us.
Cell Phones
Cell phones, cell phone watches, and tablets are all distracting and invade on the space to create. We ask that all digital distractions be left with parents/guardians so we can be free to play and be present with one another.
For questions, please email Dawn Kolden at dawn@mccallarts.org
Special circumstances will be met on an individual basis.
About our Creative Team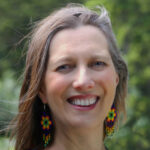 Dawn Kolden has a Master's Degree in Teaching Theatre from University of Alaska and an B.A. Degree in Theatre and Education. After college Dawn worked at the Salt Lake City Children's Theatre as an actor and teacher. Dawn was the Education Specialist at the Women's Shelter in Juneau where she incorporated the performing arts, directing OLIVER! and WEST SIDE STORY to teach sensitive subjects. Dawn was invited to the Yukon Koyukuk School District as a Teaching Artist to work with the Native Language Specialist and with the Alaska Department of Education as a Drama Teacher. Dawn has been actively involved in Alaska's Perseverance Theatre, acting on their main stage and Summer Arts Rendezvous, directing such classics as SIGNIN' IN THE RAIN JR, INTO THE WOODS JR., and THE LION KING JR. Dawn is thankful for the opportunity to bring her love of theater to McCall, which she now calls home, directing THE LITTLE PRINCE, ROCK OF AGES, a hybrid version of GRETEL, and bringing to life FREDERICK at Roseberry.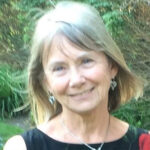 Maggie Crawford is a retired second grade teacher from Barbara Morgan Elementary School, with thirty years of experience. Post retirement, she pursues opportunities to surround herself with the laughter and energy of children by volunteering at Barbara Morgan, McCall Public Library, Roots Forest School and MAHC's children's plays. She has also worked with third graders in MAHC's Performing Arts in the School program where her Dress Up and Play classes are a favorite among students and teachers.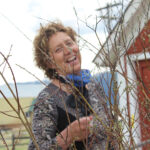 Linda Moyer recently retired as the elementary music teacher at Meadows Valley School in New Meadows, Idaho. Linda has her B.A. in Education grades K-8, Music Education K-12, and Early Childhood Certification from Boise State University. She obtained her Orff Music Certification in Westchester, PA. She has taught pre-school through 6th grade. Music has been a big part of Linda's life since childhood. She has had varied musical situations and opportunities. Some favorite positions: playing Honky Tonk piano on a paddleboat in Alaska for a summer, flying to a rural church in a fixed wing airplane every Sunday for years to be the church organist, playing piano for over 25 Missoula Children's Theater musicals, and singing or playing piano in various local folk groups. Linda was music director for one adult musical, The Quilters, and prefers working with the creative imaginative children in her casts.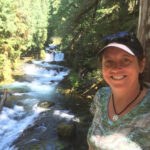 Marnie Sell has a B.A. in History from University of Winnipeg where she was in the faculty teaching department. Marnie worked for the travel industry for many years with Air Canada. She is happiest at home in the beautiful woods and on the rivers, where she has taken kids on paddling trips as a part of leadership and outdoor skill training. She has led educational tours in the Rockies for students in ESL education from all over the world. Most recently, Marnie was a special education para-professional at Barbara Morgan and Donnelly Elementary Schools. Marnie has a wonderful sense of adventure and has worn many hats in her days. She has been involved in Adaptive Wilderness Sports of McCall, AWeSOMe, for the last decade, working to provide recreational opportunities for people with disabilities. Marnie learned paper maché from her dad Frederick, creating masks for the MAHC's production of FREDERICK.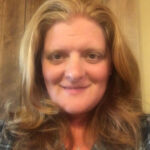 Maria Ames received her B.A. from Seattle Pacific University in Interior Design. She has been the costumer for MAHC CT plays ROCK OF AGES, THE WINTER'S TALE, GRETEL, and FREDERICK. Maria has been part of the MDSD for the past five years where she makes classrooms look like a Pinterest Board. Maria has also decorated spaces for the holidays and weddings at Jug Mountain. She has a joy of sharing her skills with others and lets the young people in MAHC CT plays take pride in their costumes.
Thank you for your interest and support in the McCall Arts and Humanities Council Creative Campus. We look forward to creating with you and your child.
Volunteer today with us—email mccallartshumanities@gmail.com. We are looking for volunteers to help with Children's Theater, serve on our board, and assist with other organization events.
COVID-19 RELEASE OF LIABILITY IS REQUIRED TO PARTICIPATE
The novel coronavirus, COVID-19, has been declared a worldwide pandemic by the World Health Organization. COVID-19 is extremely contagious and is believed to spread mainly from person-to-person contact. As a result, federal, state, and local governments and federal and state health agencies recommend social distancing and have, in many locations, prohibited the congregation of groups of people. MAHC has put in place preventative measures to reduce the spread of COVID-19; however, MAHC cannot guarantee that you or your child(ren) will not become infected with COVID-19. Further, attending MAHC classes could increase your risk and your child(ren)'s risk of contracting COVID-19.
By checking this agreement, I acknowledge the contagious nature of COVID-19 and voluntarily assume the risk that my child(ren) and I may be exposed to or infected by COVID-19 by attending MAHC classes, and that such exposure or infection may result in personal injury, illness, permanent disability, and death. I understand that the risk of becoming exposed to or infected by COVID-19 at MAHC may result from the actions, omissions, or negligence of myself and others, including, but not limited to, MAHC employees, volunteers, and program participants and their families. I voluntarily agree to assume all of the foregoing risks and accept sole responsibility for any injury to my child(ren) or myself (including, but not limited to, personal injury, disability, and death), illness, damage, loss, claim, liability, or expense, of any kind, that I or my child(ren) may experience or incur in connection with my child(ren)'s attendance at MAHC classes ("Claims"). On my behalf, and on behalf of my children, I hereby release, covenant not to sue, discharge, and hold harmless MAHC, its employees, agents, and representatives, of and from the Claims, including all liabilities, claims, actions, damages, costs or expenses of any kind arising out of or relating thereto. I understand and agree that this release includes any Claims based on the actions, omissions, or negligence MAHC, its employees, agents, and representatives, whether a COVID-19 infection occurs before, during, or after participation in any MAHC program.
Yes, I agree
No, I do not agree