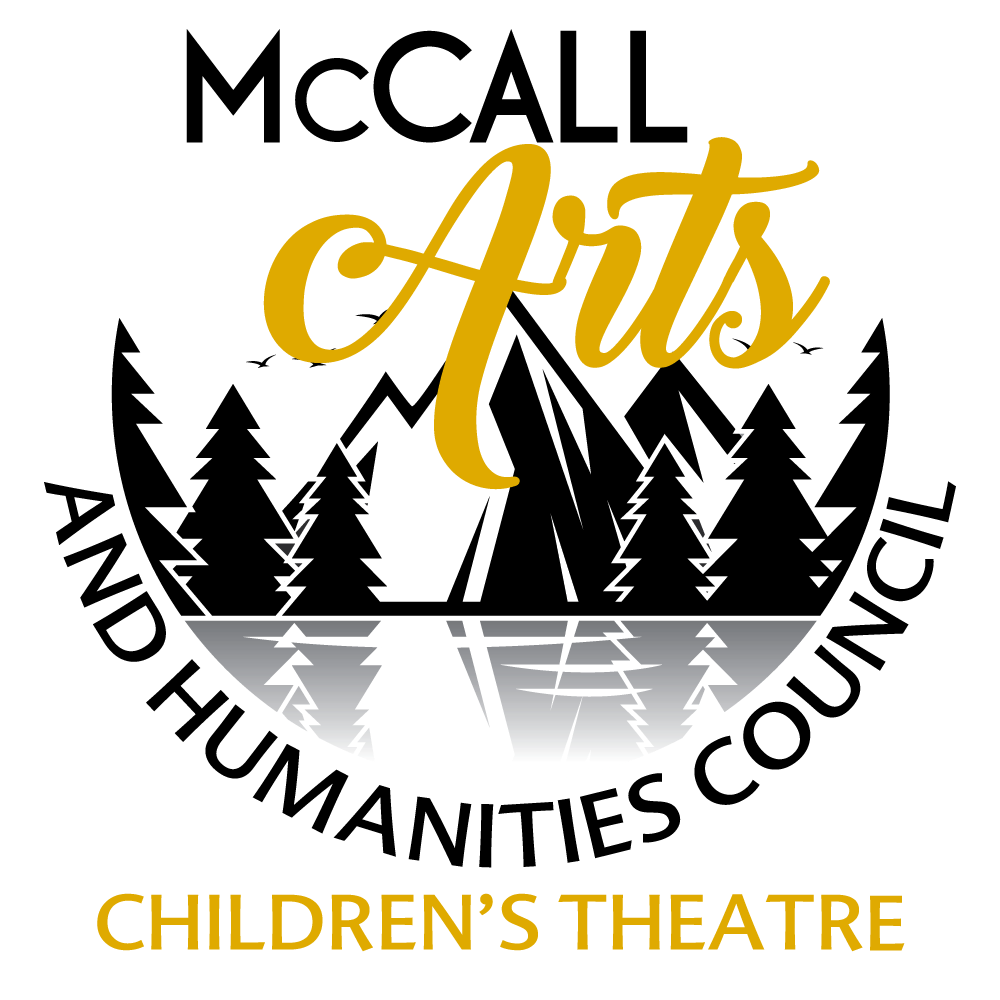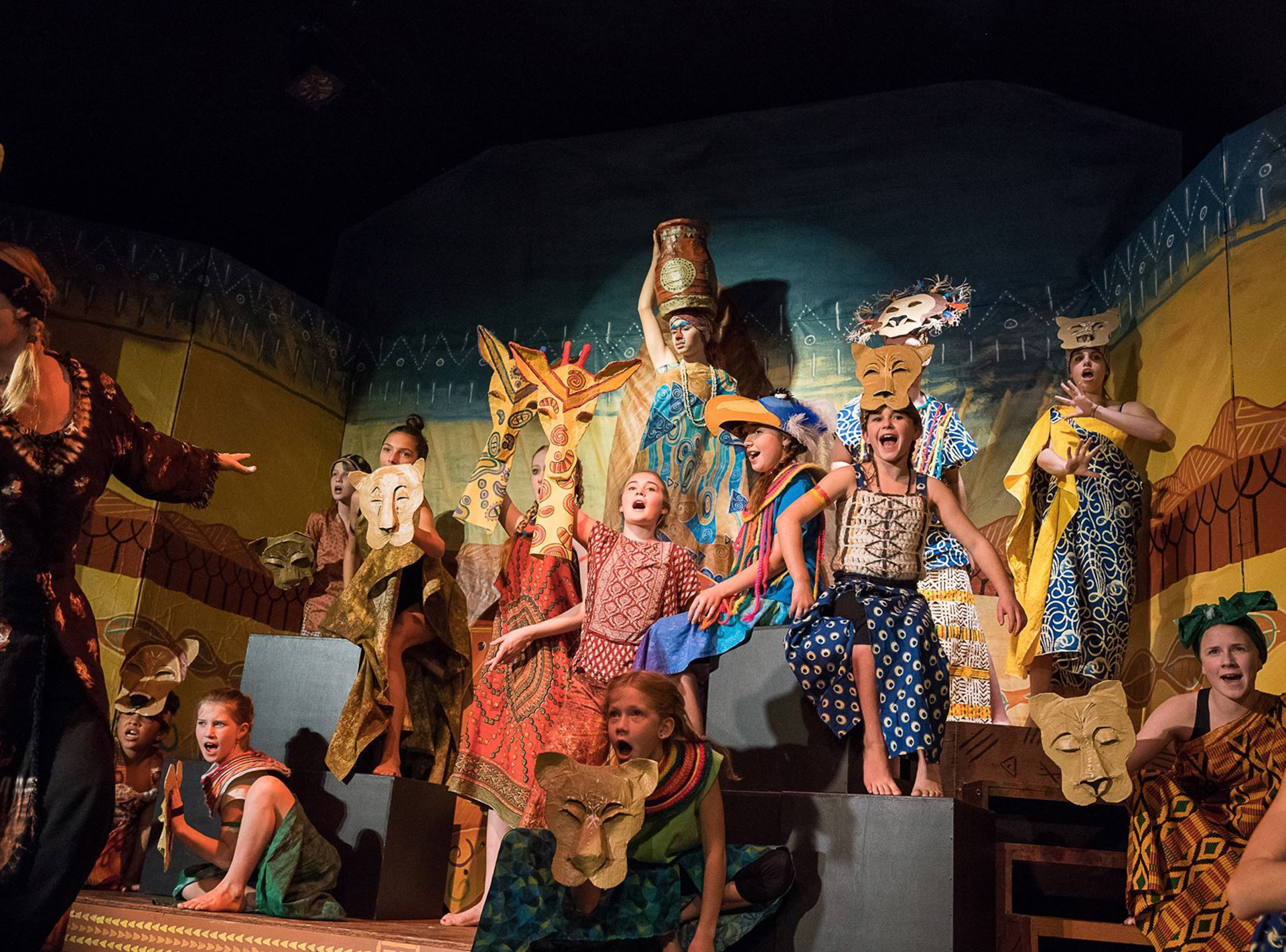 Each year the McCall Arts and Humanities Council hosts, produces, and presents a Children's Theatre production in the spring and fall.
Sign up to audition for the Fall 2021 Children's Theatre productions below!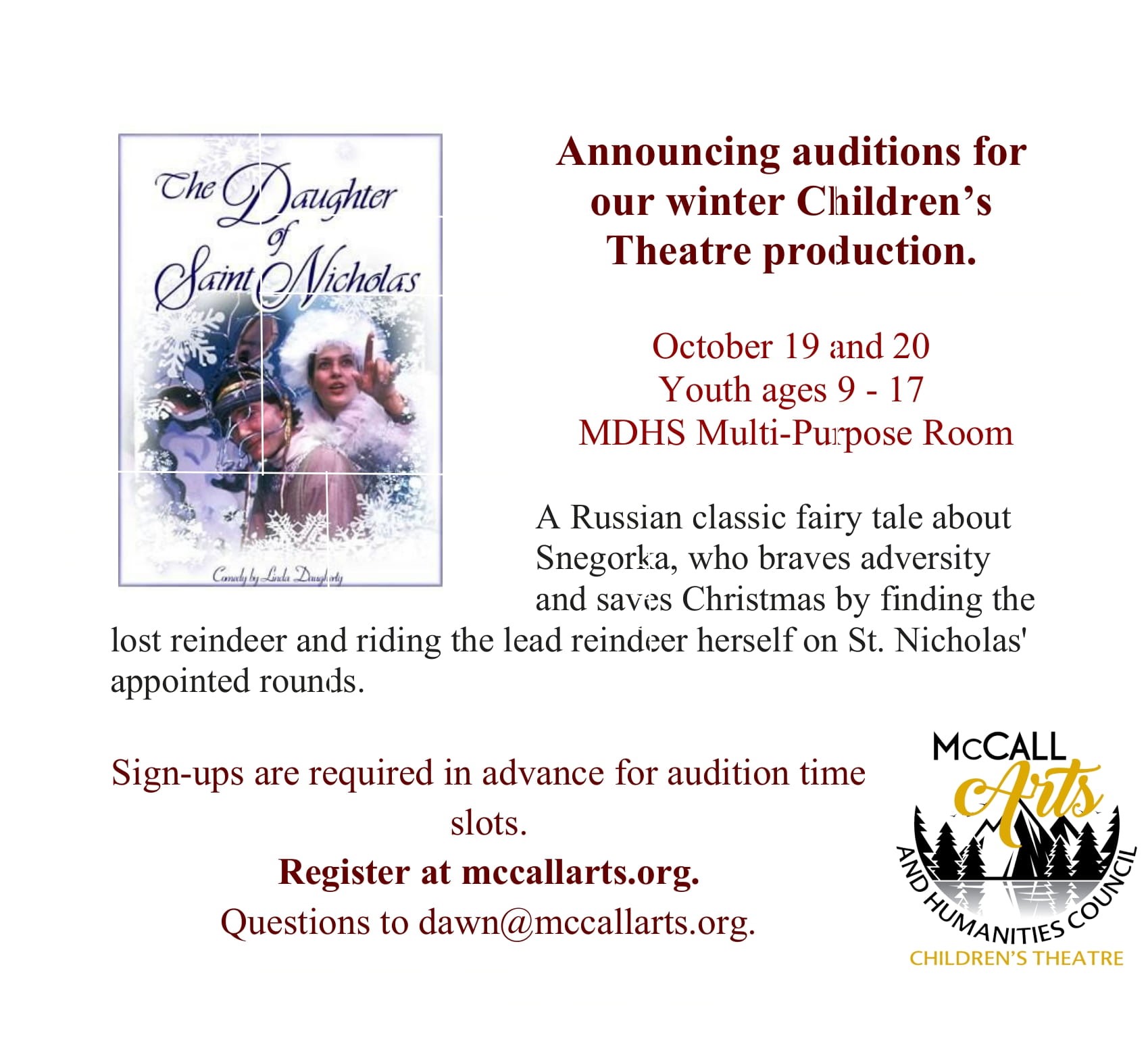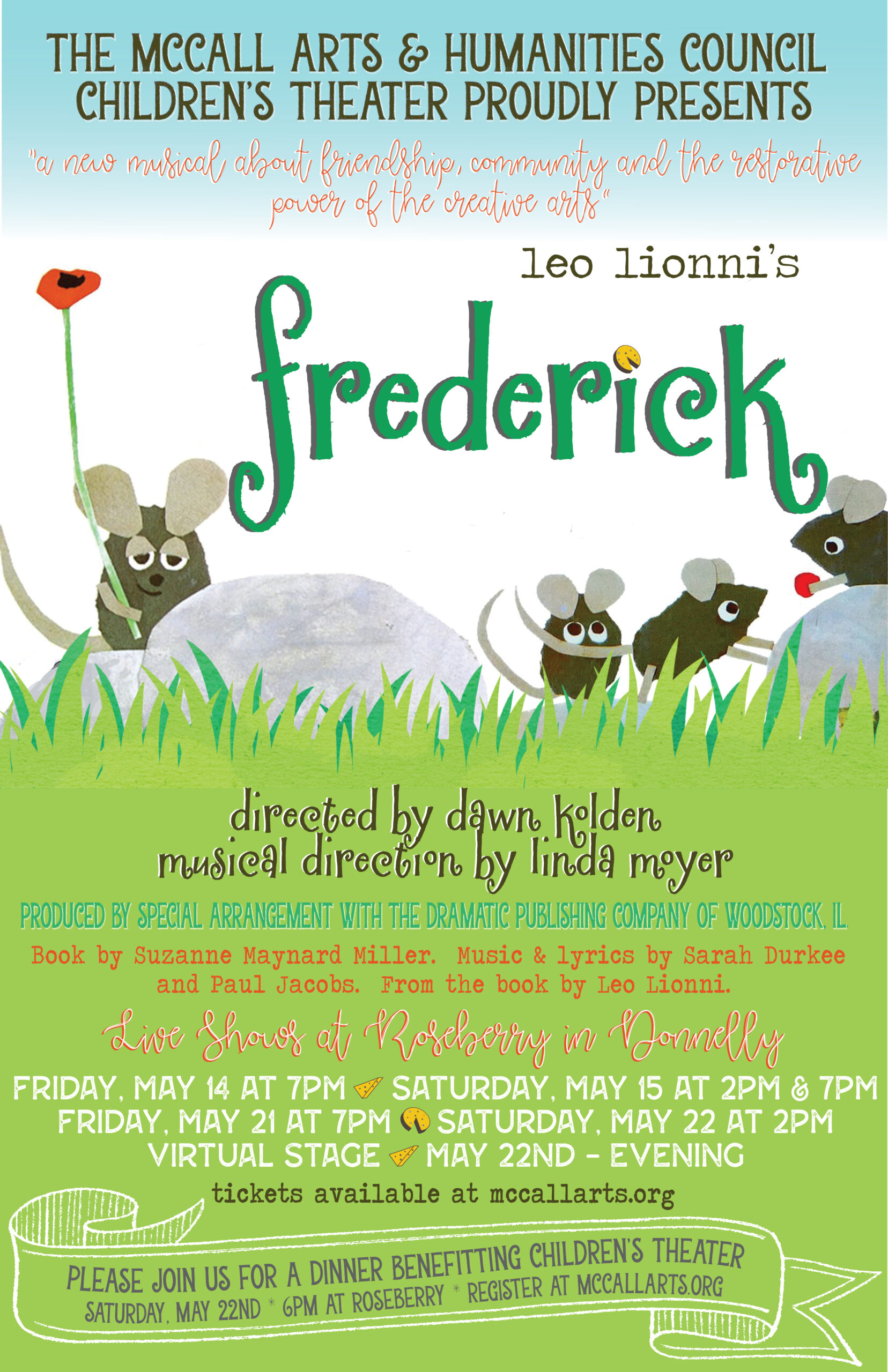 General Information
Arrival and Departure
The directors/teachers will be waiting for your student in the classrooms. It is very important that you pick up your student on time. We are sorry but we do not have child care available for after class times.
Water & Snacks
Please send a water bottle with your student. Acting is thirsty work. If your child needs to have a snack, feel free to send something small, healthy and easy for them to handle. Please, no soda or candy.
Clothing
If the student is afraid of something showing, all that creativity will go right out the window. Please have your student wear loose, easy-going clothing they can move in.  It's time to create and have fun. 
Observing
We have found that students participate more fully and are more focused when loved ones are not present.  We follow best practice in Children's Theatre and have closed auditions/rehearsals. We will take good care of your children and you are invited to see all the wonderful work they've done if there is a final performance. If there are special circumstances please contact the director/teacher of your class.
Discipline
It's all about play and we want all our students to have lots of fun and enjoy the creative experience. So, if a student becomes disruptive or wants to watch instead of joining in — we will use the quiet time-in method where we invite the student to take some quiet time and rejoin the group when they're ready. However, if behavior becomes an issue, we'll contact you to help us.
Cell Phones
Cell phones, cell phone watches, and tablets are all distracting and invade on the space to create. We ask that all digital distractions be left with parents/guardians so we can be free to play and be present with one another.
For questions, please email Dawn Kolden at  dawn@mccallarts.org
Special circumstances will be met on an individual basis.
Our second podcast episode features the cast of GRETEL! THE MUSICAL alongside the talented Jenn Hartmann Luck—composer of GRETEL! Jenn performs two songs from the musical: "Ouroboros" and "Survive." 

Our debut podcast episode, featuring veteran Children's Theater performer, Emily, and the cast of GRETEL! THE MUSICAL [book by Jason Tremblay and Suzan Zeder; music by Jenn Hartmann Luck]. Emily is interviewed by Director Dawn Kolden, with Linda Moyer on piano.
Children's Theatre performance + promo photos by Melissa Shelby & Chelsea Tuttle.
 Thank you for your support of GRETEL! and FREDERICK.