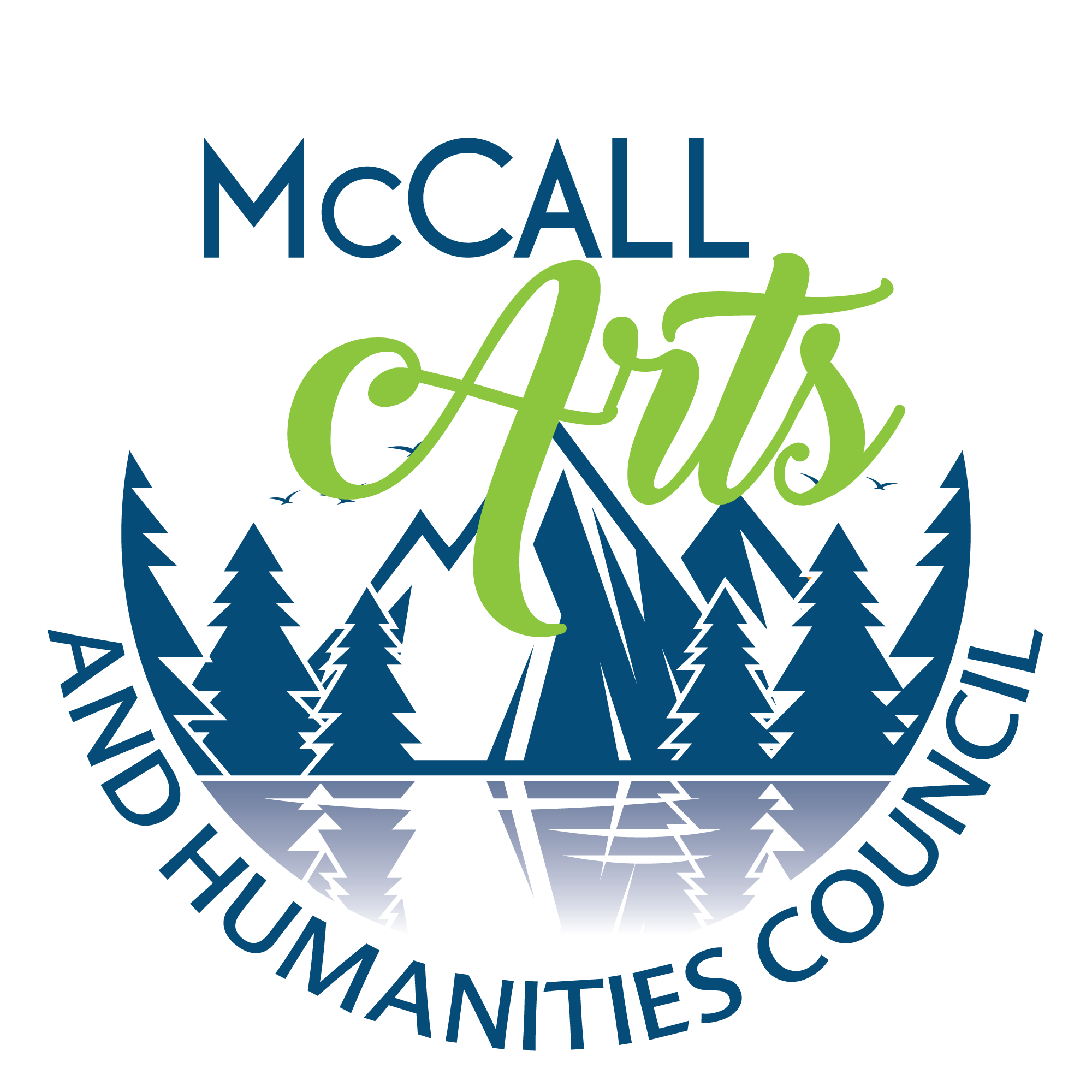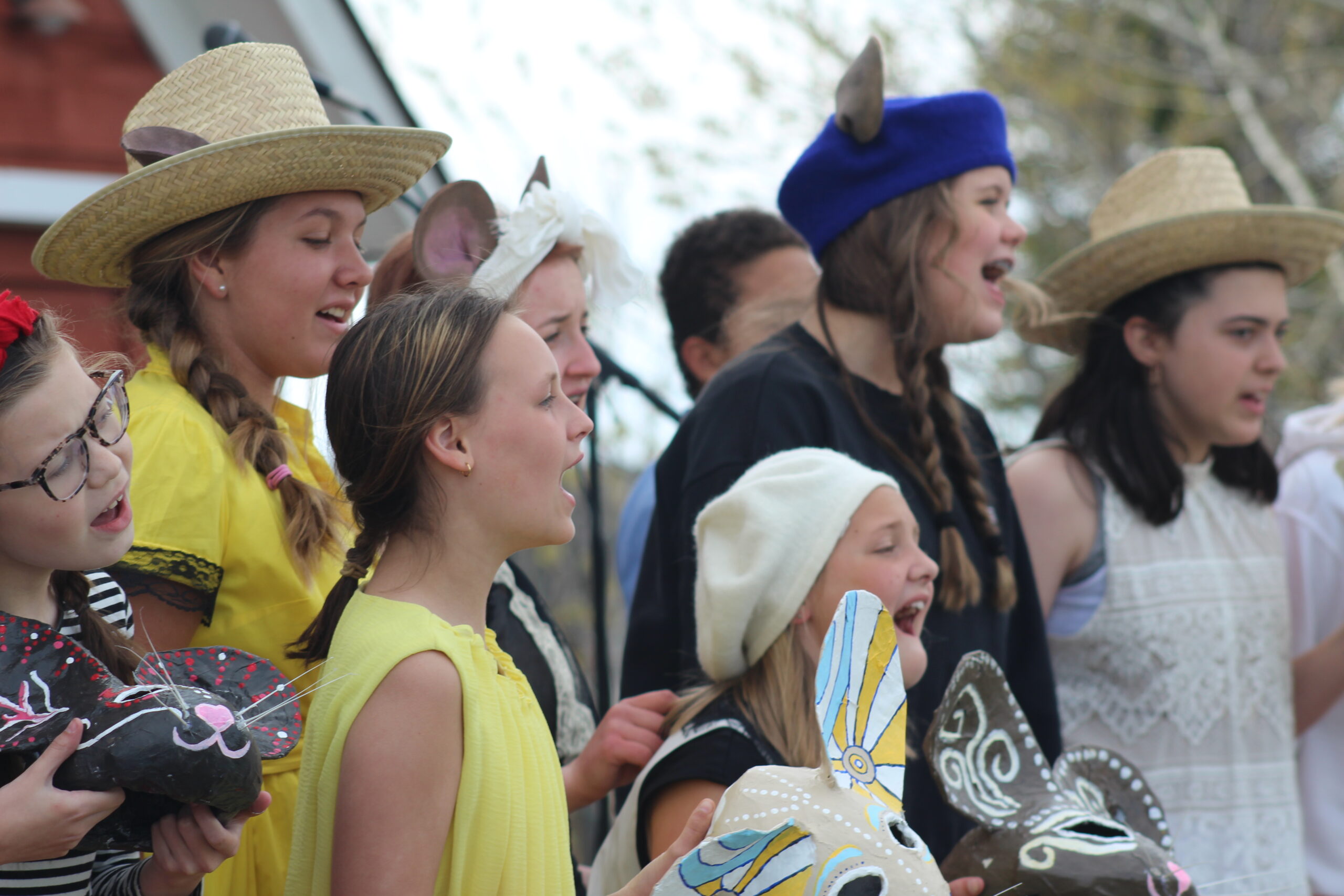 McCall Arts and Humanities Council Creative Campus Presents: 
Under the Pines:  Payette Lake's Premier Performing Arts Camp 
Featuring Broadway Musical Theatre productions culminating in live performances,
acting skills, and a palette of Mixed Visual Arts offerings.
General Information
Registration for all musical theatre camps requires a $50 down payment that is put towards your cost for the camp.
Under the Pines runs from July 9th-July 15th, at Pilgrim Cove Camp, McCall.
There are musical theatre camp options and individual art classes for children ages 5-17.
There are day camp options for the musical theatre camp ages 8-17.
There are overnight musical theatre camp options for ages 11 and up.
To participate in the overnight musical theatre camps for ages 11 and up students are required to be vaccinated against COVID-19. Please contact us if your student has a medical exemption before registering.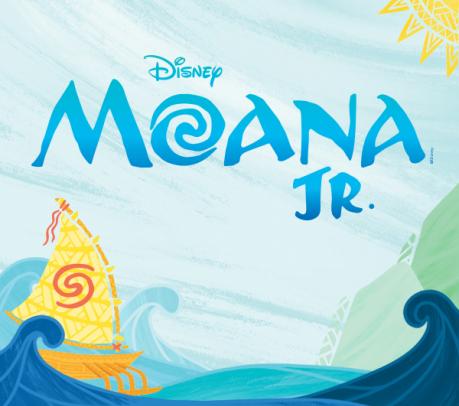 Music and Lyrics by Opetaia Foa'i, Mark Mancina, Lin-Manuel Miranda
Jr. Script Adaptation by Susan Soon He Stanton
Jr. Score Adaptation and Arrangements & Orchestrations by Ian Weinberger
Disney's Moana Jr
Is presented through special arrangement with Music Theatre International (MTI).
All authorized performance materials are also supplied by MTI.
www.mtishows.com
Directed by Missouri Smyth.
This camp is recommended for children ages 11-17.
July 9 – 10:00 am arrival and check in
July 10 – 14th are full days of creative camp fun.
July 15 – check out 1:00 pm
Two performances July 14, 2022
First show 5:00 pm
Second Show 8:00 pm
Day Option
Includes lunch and dinner (9:00 am – 6:00 pm or with potential scheduled evenings activities)
$375.00 – paid in full before May 31, 2022
$425.00 – paid after May 31, 2022
Overnight Option
(Available for students ages 11 and up)
$ 475.00 – paid in full before May 31, 2022
$ 525.00 – paid after May 31st, 2022
Covid vaccinations required for overnight camp.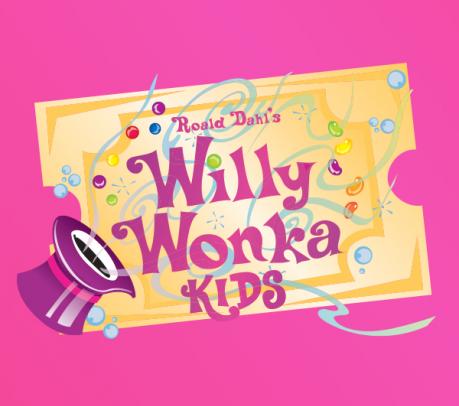 Lyrics and Music by Leslie Bricusse and Anthony Newley
Adapted for the Stage by Leslie Bricusse and Timothy Allen McDonald
Based on the book, "Charlie and the Chocolate Factory" by Roald Dahl.
Roald Dahl's Willy Wonka KIDS
Is presented through special arrangement with Music Theatre International (MTI).
All authorized performance materials are also supplied by MTI.
www.mtishows.com
Directed by Linda Moyer. 
This camp is recommended for children ages 8-12, and ages 12-15 if you are new to theatre.
July 10th, Sunday 1:00 pm – 5:00 pm
July 11th, Monday 9:00 am – 5:00 pm
July 12th, Tuesday  9:00 am– 5:00 pm
July 13th, Wednesday 9:00 am– 5:00 pm
July 14th, Thursday 9:00 am – 7:00 pm-Perform live show for audience Roald Dahl's Willy Wonka KIDS at 2:00 pm
Stay until 7:00 pm for dinner and to watch Moana Jr. with Ms. Linda.
Day Option
$ 275.00 paid in full before May 31, 2022
$325.00 paid in full after May 31, 2022
Includes lunches on full days.
Overnight Option
(Available for students ages 11 and up)
$375.00 – paid in full before May 31, 2022
$425.00 – paid after May 31, 2022
Covid Vaccinations required for overnight camp.
Ink and Watercolor in Nature with Kathy Golden
Monday, July 11 – Thursday, July 14, 2022
Afternoons – 12:30 pm – 3:30 pm
Children's Art Class – Beginning Watercolor painting classes for 7 to 10 year old students are held under the pines at Pilgrim Cove Camp taught by professional artist Kathy "Goldie" Golden for your children's enjoyment.  All the art supplies will be for the students to keep. 
$125.00
Sunshine Tie Dying (with camp lunch) 
Monday, July 11, 2022
10:00 am – 12:30 pm
Ages 8 – 12
All art supplies provided,  includes a t-shirt and surprise item for you to tie dye and bring home. Students will learn the roots of tie dying and create your own color pattern. Please wear clothes that you can create and get dirty.
$35.00
Sensory and Mindfulness Under the Pines (with camp lunch)
Tuesday, July 12th, 2022
10:00 am – 12:30 pm
Ages 8-12
$35.00
Dueling Swords and Foils (with camp lunch)
Wednesday, July 13th
10:00 am – 12:30 pm
Ages 8-12
This fun class will teach the basics of dueling swords and foils. Learn how to spar for the stage and play dueling swords with your friends. This class is taught by Erin Lowen the owner of Mountain Dance Unlimited. 
$27.00
We've got to Move it Move It – High Energy Movement Class (with camp lunch) 
Thursday, July 14th
10:00 am – 12:30 pm
Ages 8-12
Let loose in this structured high intensity movement class. Get ready to learn some creative moves and unleash your creativity through movement. Wear comfortable shoes and clothing you can move in. This Class is taught by Erin Lowen.
$27.00
Dress Up and Play
Tuesday, July 12th and Thursday, July 14th
9:00 am – 10:00 am
Ages 5-8
Students will bring to life a book with the magic of props and acting out the story. This is a wonderful introduction to play acting guided by Ms. Maggie Crawford. 
$25.00
Under the Pines Drama Mini Camp
Monday, July 11th and Wednesday, July 13th
9:00 am – 10:00 am
Ages 5-8
Grizzlies and caribou and rabbits, oh my! This fun and gentle introductory workshop takes tiny actors on an expedition through the mysterious forest. Participants will explore their five senses by "becoming" their favorite wild animals and using imagination to create the environment in which they live. This class is instructed by  Jillian Lewis. 
$25.00
PLEASE NOTE:
• pre-registration is required for all classes – we cannot always accommodate drop-ins. 
• class fees include all materials needed, unless otherwise noted. 
• online registration is PREFERRED – to inquire by phone, please call 634-7136, or mail in the attached form with a check.
• register early! classes are filled on a first- come basis & many are limited in size. 
• full refunds after registration fees are granted ONLY if requested 2 full days prior to class start date. 
• all classes are subject to cancellation or change in location, in which case registered students will be contacted. 
• a limited number of need-based partial & full SCHOLARSHIPS are available for ALL classes — email dawn@mccallarts to inquire.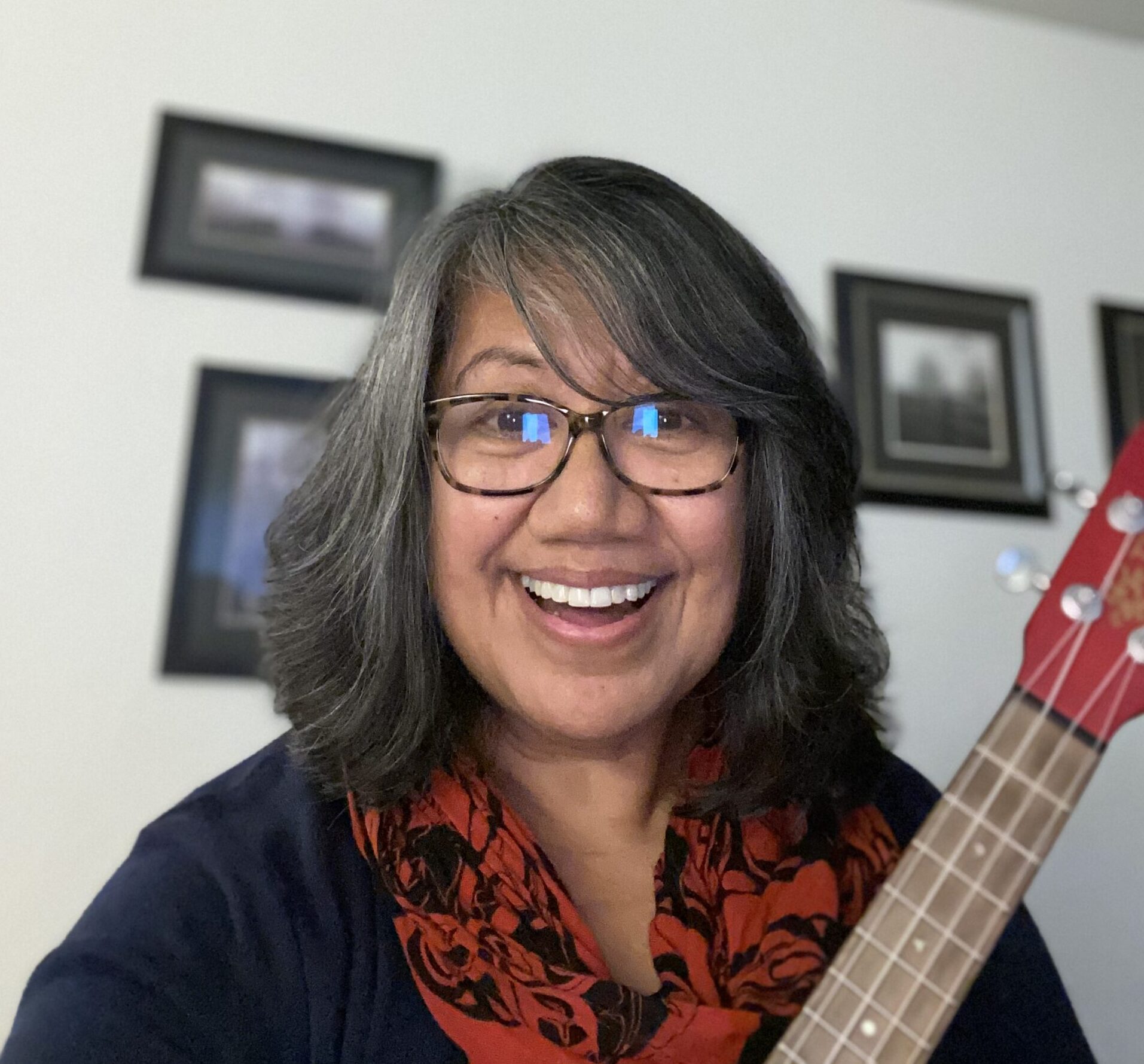 MISSOURI SMYTH
Born and raised in New Zealand to immigrant parents from the South Pacific, Missouri studied piano under the Royal Schools of Music, and graduated from BYU-Hawaii and University of AK SE with degrees in English, Music, and Master of Arts in Teaching. Missouri has been actively involved in the Juneau Arts Community dedicating her life working with young people directing choirs, serving as the Artistic Director of the Alaska Youth Choir a non-profit children's community chorus dedicated to excellence in choral music for twenty years, musical theatre, and string orchestras. Missouri also directed the Christmas Oratorio 'King Island Christmas' which toured to the 'Fringe Festival', Scotland in 2013. She has directed professionally for Perseverance Theatre and for the STAR program.
Email: Missouri@mccallarts.org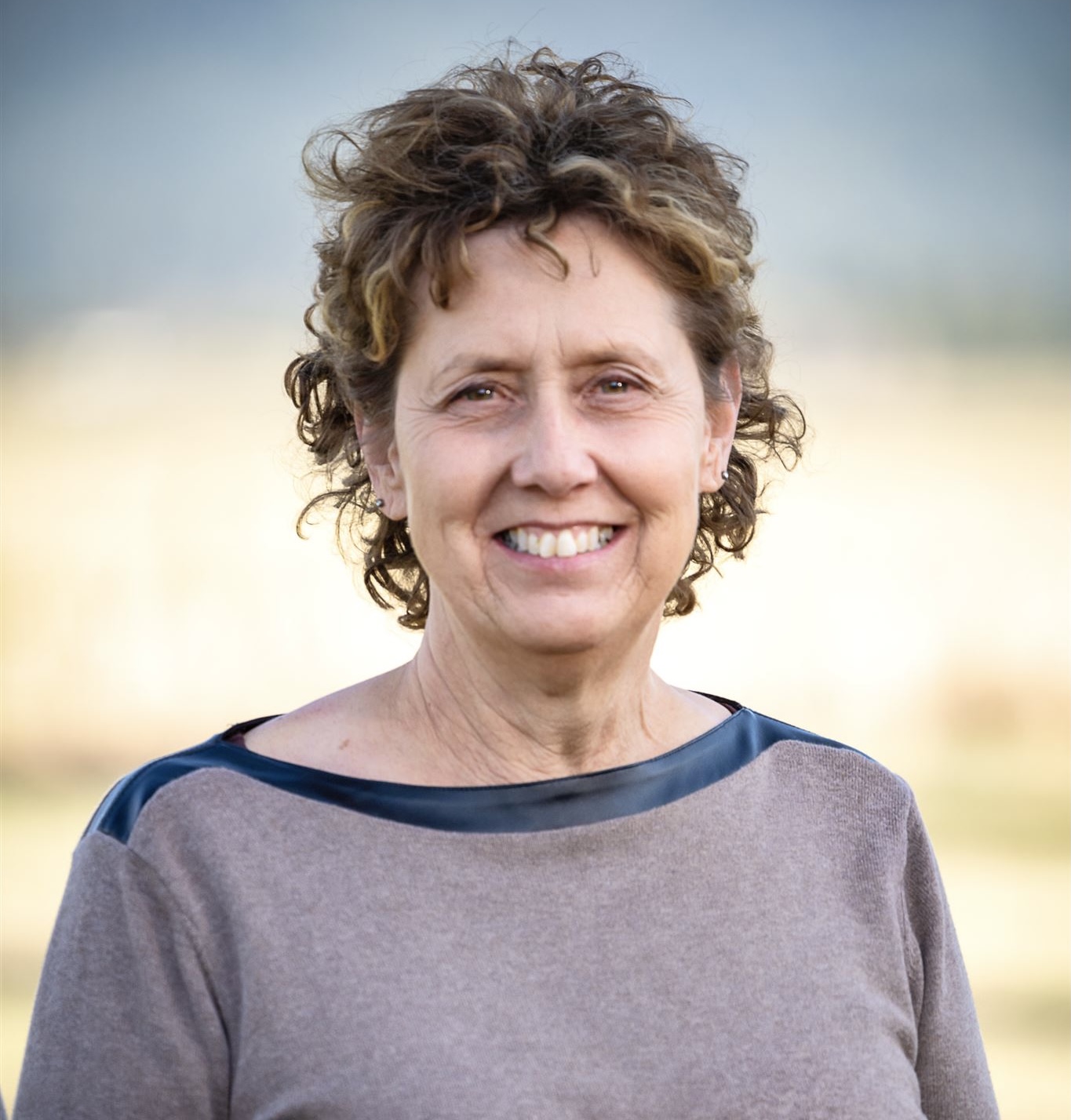 LINDA MOYER
Linda recently retired as the elementary music teacher at Meadows Valley School in New Meadows, Idaho. Linda has her B.A. in Education grades K-8, Music Education K-12, and Early Childhood Certification from Boise State University. She obtained her Orff Music Certification in Westchester, PA. She has taught pre-school through 6th grade. Music has been a big part of Linda's life since childhood. She has had varied musical situations and opportunities. Some favorite positions: playing Honky Tonk piano on a paddleboat in Alaska for a summer, flying to a rural church in a fixed wing airplane every Sunday for years to be the church organist, playing piano for over 25 Missoula Children's Theater musicals, and singing or playing piano in various local folk groups. Linda was music director for one adult musical, The Quilters, and prefers working with the creative imaginative children in her casts.
Email: Linda@mccallarts.org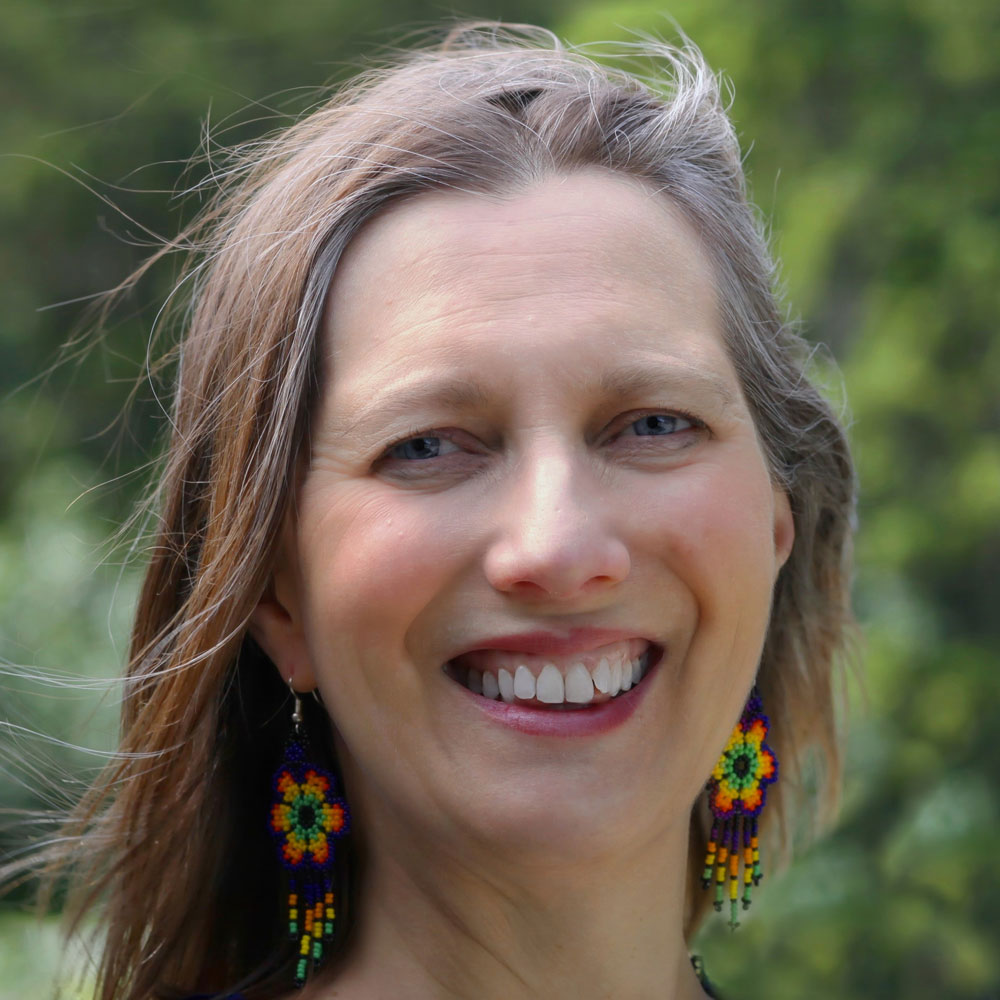 DAWN KOLDEN
Dawn has a Master's Degree in Teaching Theatre from University of Alaska and a B.A. in Theatre and Education. After college Dawn worked at the Salt Lake City Children's Theatre as an actor and teacher. Dawn was the Education Specialist at the Women's Shelter in Juneau where she incorporated the performing arts, directing OLIVER! and WEST SIDE STORY to teach sensitive subjects. Dawn was invited to the Yukon Koyukuk School District as a Teaching Artist to work with the Native Language Specialist and with the Alaska Department of Education as a Drama Teacher. Dawn has been actively involved in Alaska's Perseverance Theatre, acting on their main stage and Summer Arts Rendezvous, directing such classics as SIGNIN' IN THE RAIN JR, INTO THE WOODS JR., and THE LION KING JR. Dawn is thankful for the opportunity to bring her love of theater to McCall, which she now calls home, directing THE LITTLE PRINCE, ROCK OF AGES, a hybrid version of GRETEL, and bringing to life FREDERICK at Roseberry.
Email: Dawn@mccallarts.org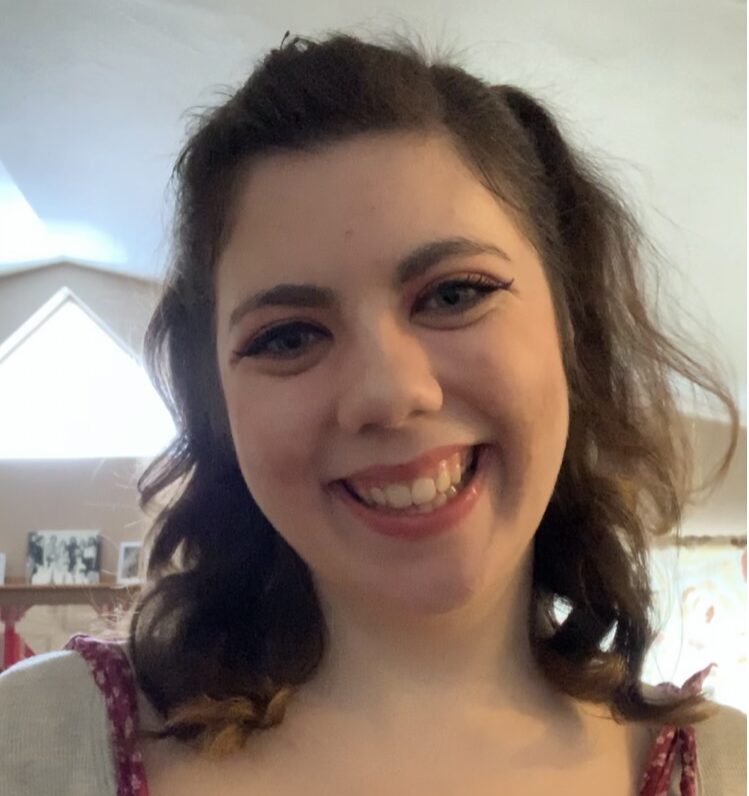 JILLIAN LEWIS
Camp Intern
Jillian was born and raised in Juneau Alaska. She did her first ever theatre production in 8th grade with Dawn Kolden and Missouri Smyth. She's loved theatre ever since. Jillian is currently living in Missoula, Montana perusing a dual BA in Theatre education and Psychology. She hopes that everyone coming to the camp has fun and falls just the littlest bit more in love with theatre.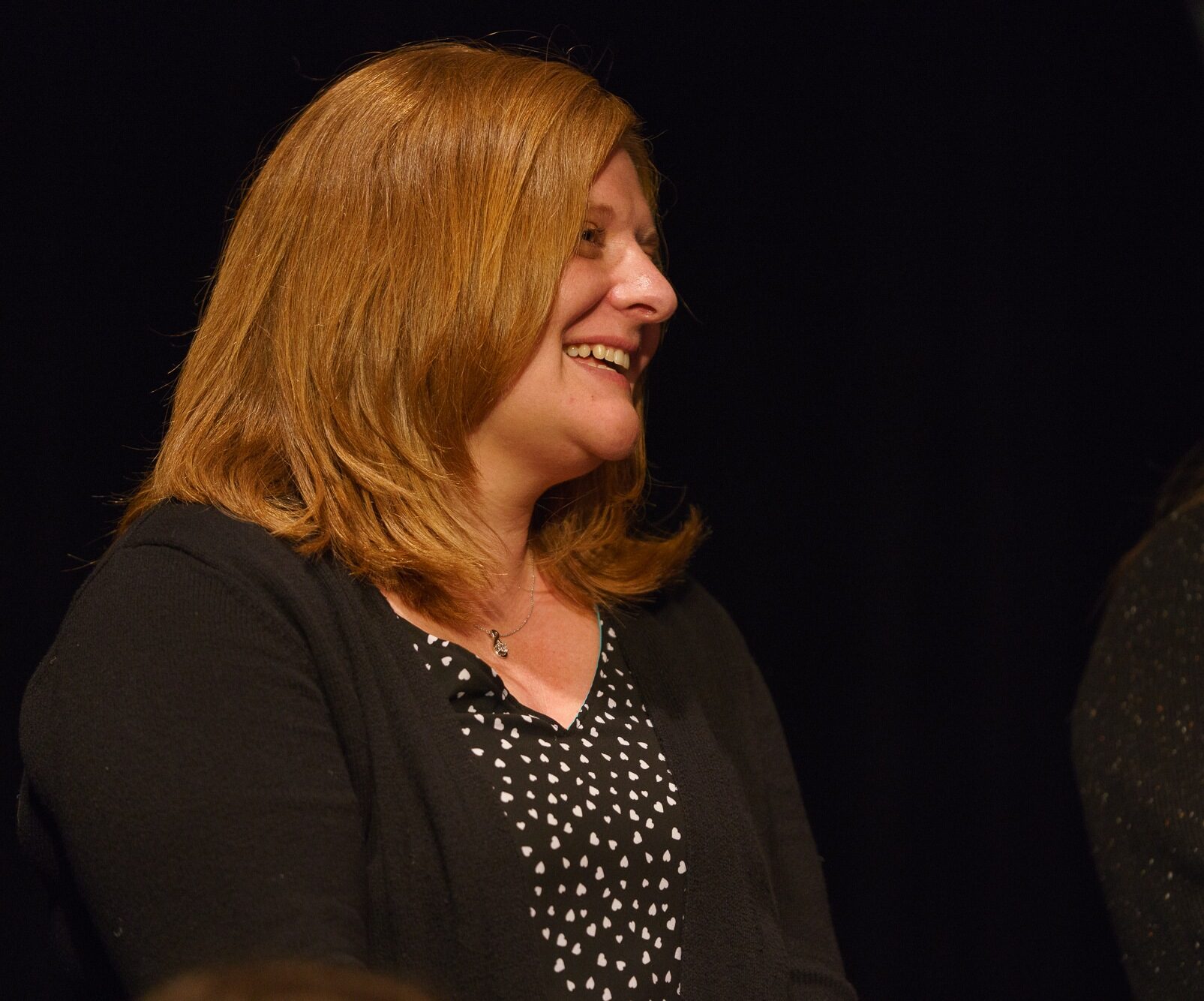 MARIA AMES
 Maria received her B.A. from Seattle Pacific University in Interior Design. She has been the costumer for MAHC CT plays ROCK OF AGES, THE WINTER'S TALE, GRETEL, and FREDERICK. Maria has been part of the MDSD for the past five years where she makes classrooms look like a Pinterest Board. Maria has also decorated spaces for the holidays and weddings at Jug Mountain. She has a joy of sharing her skills with others and lets the young people in MAHC CT plays take pride in their costumes.
General Information for Participants
Arrival and Departure
The teachers will be waiting for your student in the classrooms. It is very important that you pick up your student on time. We do not have child care available for after class times.
Water & Snacks
Please send a water bottle with your student. Acting is thirsty work. If your child needs to have a snack, feel free to send something small, healthy and easy for them to handle. Please, no soda or candy.
Clothing
Skirts without bike shorts, bare middles, tight clothing, flip flops — no fun. If the student is afraid of something showing, all that creativity will go right out the window. Please have your student wear loose, easy-going clothing. It's time to play and have fun.
Observing
We have found that students participate more fully and are more focused when loved ones are not present. If you would like, you may stay for the first 10 minutes of their first class, but if you stay you will have to play. We will take good care of your children and you are invited to see all the wonderful work they've done if there is a final performance. If there are special circumstances please contact the teacher of your class.
Discipline
It's all about play and we want all our students to have lots of fun and enjoy the creative experience. So, if a student becomes disruptive or wants to watch instead of joining in — we will use the quiet time-in method where we invite the student to take some quiet time and rejoin the group when they're ready. However, if behavior becomes an issue, we'll contact you to help us.
Cell Phones
Cell phones, cell phone watches, and tablets are all distracting and invade on the space to create. We ask that all digital distractions be left with parents/guardians so we can be free to play and be present with one another.
For questions, please email Dawn Kolden at dawn@mccallarts.org
Special circumstances will be met on an individual basis.
COVID-19 RELEASE OF LIABILITY IS REQUIRED TO PARTICIPATE
The novel coronavirus, COVID-19, has been declared a worldwide pandemic by the World Health Organization. COVID-19 is extremely contagious and is believed to spread mainly from person-to-person contact. As a result, federal, state, and local governments and federal and state health agencies recommend social distancing and have, in many locations, prohibited the congregation of groups of people. MAHC has put in place preventative measures to reduce the spread of COVID-19; however, MAHC cannot guarantee that you or your child(ren) will not become infected with COVID-19. Further, attending MAHC classes could increase your risk and your child(ren)'s risk of contracting COVID-19.
By checking this agreement, I acknowledge the contagious nature of COVID-19 and voluntarily assume the risk that my child(ren) and I may be exposed to or infected by COVID-19 by attending MAHC classes, and that such exposure or infection may result in personal injury, illness, permanent disability, and death. I understand that the risk of becoming exposed to or infected by COVID-19 at MAHC may result from the actions, omissions, or negligence of myself and others, including, but not limited to, MAHC employees, volunteers, and program participants and their families. I voluntarily agree to assume all of the foregoing risks and accept sole responsibility for any injury to my child(ren) or myself (including, but not limited to, personal injury, disability, and death), illness, damage, loss, claim, liability, or expense, of any kind, that I or my child(ren) may experience or incur in connection with my child(ren)'s attendance at MAHC classes ("Claims"). On my behalf, and on behalf of my children, I hereby release, covenant not to sue, discharge, and hold harmless MAHC, its employees, agents, and representatives, of and from the Claims, including all liabilities, claims, actions, damages, costs or expenses of any kind arising out of or relating thereto. I understand and agree that this release includes any Claims based on the actions, omissions, or negligence MAHC, its employees, agents, and representatives, whether a COVID-19 infection occurs before, during, or after participation in any MAHC program.