McCall Arts & Humanities Council Seeks Local Board Members 
The McCall Arts & Humanities Council (MAHC) seeks applications to fill two to three positions on its volunteer Board of Directors. Primary responsibilities include attending monthly (virtual) Board meetings and supporting the MAHC's mission to nurture a community rich in culture, creativity, and imagination by providing people of all ages access to educational and inspirational programs. Board members typically serve three-year terms. Are you a West Central Mountains local with a passion for the arts and humanities? We'd love to hear from you.
Please fill out this quick and simple form, and someone will be back in touch with you toward the end of January. Thank you for your interest and support. 
Questions? Please send an email to Kerri at McCallArtsHumanities@Gmail.com.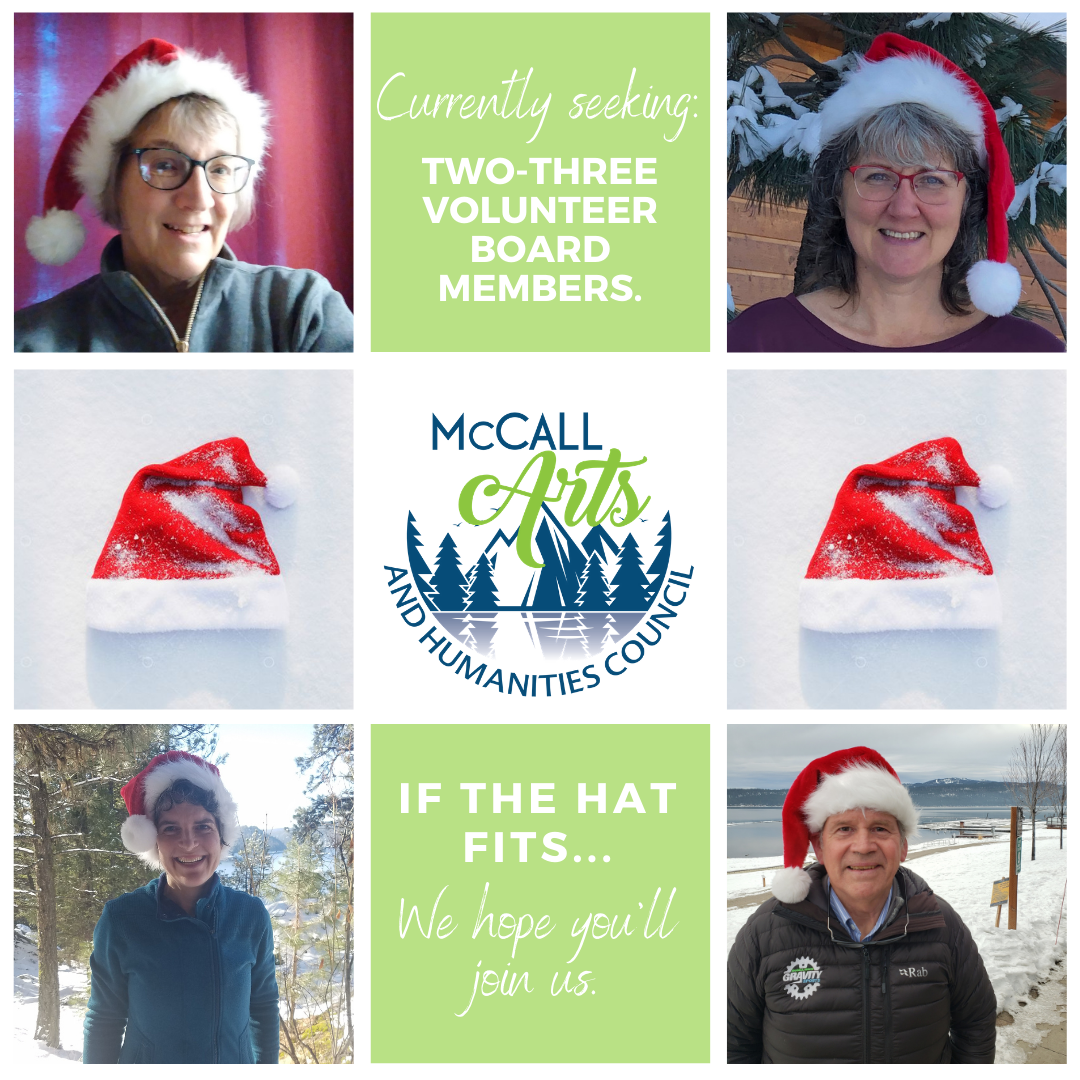 PO Box 1391
McCall, ID 83638